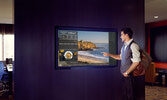 3 Ways Courtyard by Marriott Took Advantage of Digital Signage
To meet the evolving needs of clients immersed in a digital age, it is essential for a company to stay up-to-date with new technologies and new ways of creating an ideal customer service experience. Offering premium hospitality and excellent service are the key foundations of hotels, and the Courtyard by Marriott is no exception.

Through their rebrand, the Marriott's primary goal was to create new and improved socially inviting spaces that were both relaxing and functional for guests. With more than 1,000 locations, Courtyard by Marriott needed a powerful visual communication solution to foster brand consistency, improve the overall guest experience, and provide guests with relevant information.
The solution to all of these problems? Effective and engaging digital signage. The completely interactive GoBoard was the comprehensive solution to providing guests with quick and easy access to all of the information that they need.
Here are three ways that Courtyard by Marriott took advantage of this innovative digital tool:
Showcasing a welcome page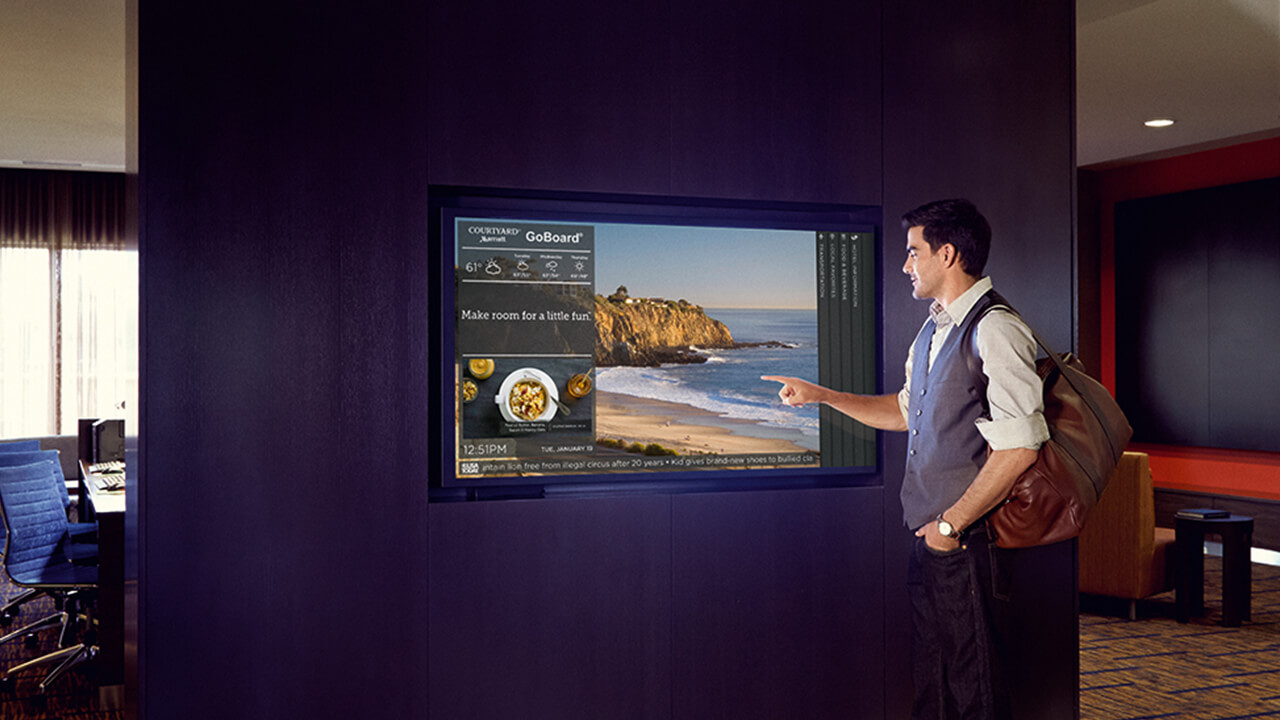 The first page on the Courtyard by Marriott GoBoard is a default welcome page, accessible and inviting to each guest who enters the hotel. This visually appealing first page acts as a segue to other pages containing location-specific information. On the welcome page, they will find a newsfeed, sports scores, local weather forecast, and more. This gives guests an in-depth look into where they are staying and what they can expect during their time away from home. A digital welcome sets the stage for a truly interactive and immersive customer experience for the rest of the guest's stay.
Promotion of relevant city-specific information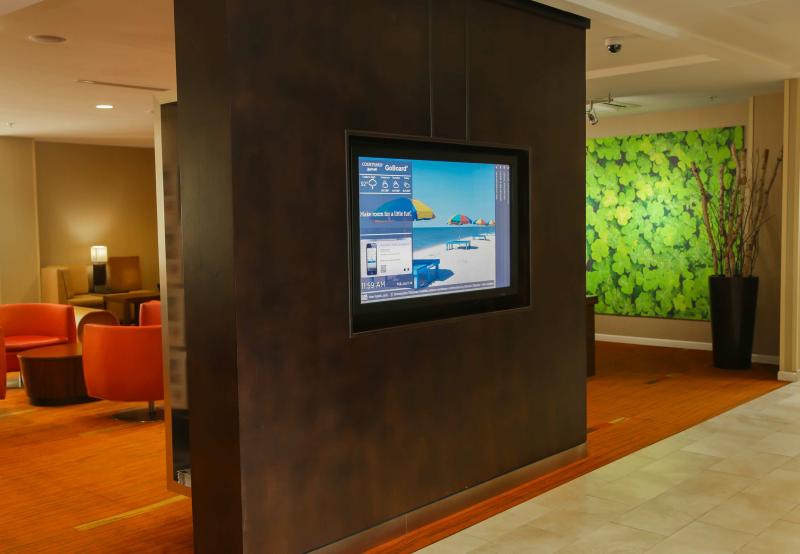 Any information that a guest may need to know about a city is now at their fingertips thanks to the visually engaging GoBoard. The guest is in control and able to navigate through a touch screen at their convenience after interacting with the initial welcome page. The four additional pages after the welcome display contain location-specific airline and travel information, as well as information about meals and local events. Another attractive feature is wayfinding and the ability guide guests to local attractions. Guests are able to browse nearby activities, all by simply navigating through the digital information they now have access to in the various rooms of Courtyard by Marriott hotels.


Display of onsite amenities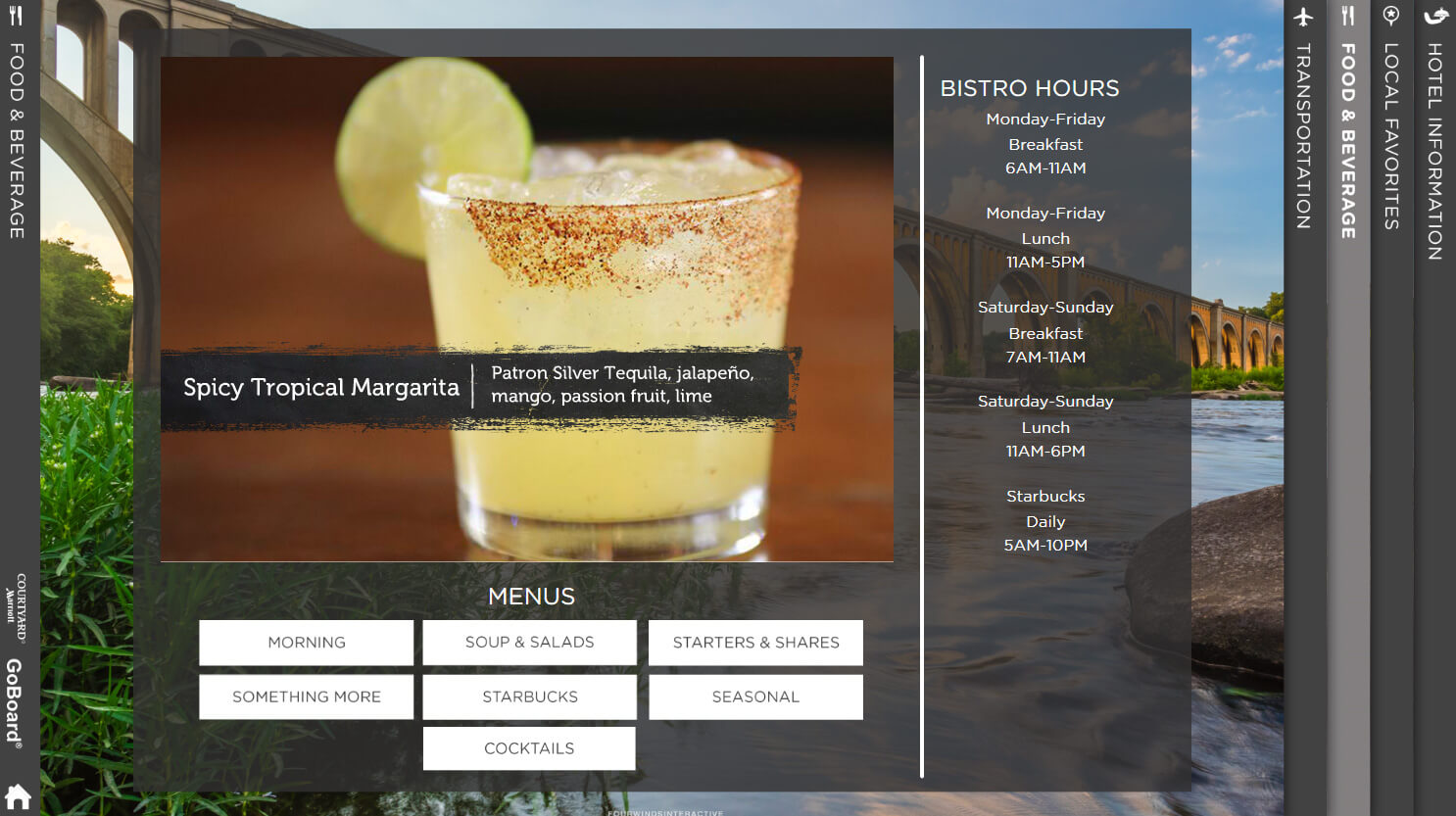 A third way that Courtyard by Marriott utilized digital signage in an effective, customer-centric way was by creating pages on the GoBoard that showcase hotel-specific information. Here, guests are able to find information about rooms, amenities, and various services offered by their chosen Courtyard by Marriott. Highlights from the Bistro, the hotel's onsite dining venue, are available to all guests, as well as its menu and hours of operation, so they can plan lunch and dinners accordingly. Wayfinding programming showcases everything a guest needs to know about the hotel's onsite amenities is instantly and readily available to them. This is the ultimate customer experience.
When these uses are combined, the GoBoard is a unified, visually engaging, and user-friendly addition to the Courtyard by Marriott hotels. Digital signage not only enhances a customer's experience but also communicates any message you want to send to your clients across virtually any screen. These dynamic visual messages and information help build your brand and elevate it to new heights.
For the full Courtyard by Marriott case study, click below to download: