The Jubilee Auditorium Selects IQ's Hospitality Point of Sale System!
IQ Business Solutions Inc. is proud to announce the installation of its Hospitality Point of Sale System at the Jubilee Auditorium at both Edmonton and Calgary locations!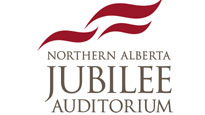 IQ's deployment team, successfully installed and launched a total of 36 point of sale terminals for both Edmonton and Calgary Jubilee locations. IQ's Hospitality Point of Sale system was installed at all concession, bar and vending locations within the Jubilee Auditorium with full integration into the Jubilee's Liquor Dispensing System.
IQ is the Alberta's leader in Point of Sale Systems for Auditoriums, Cafeterias, Conference Center's and Arena's. Our Volante Point of Sale System can be customized to fit any industry. With innovative system design IQ's team of professionals can custom build a solution according to your business requirements.
For more information about this install and to request a case study, please contact us by clicking here.