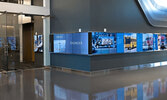 Digital Signage: A New Way To Engage Customers


Customer engagement.
For many brands, this is a hard concept to achieve - but we are going to let you in on a secret.
The truth is, it's hard to engage Millennials emotionally.
Why should that worry you?
Millennials are increasingly becoming the largest age cohort on the marketplace, and the brands that represent relevant emotional values and can create relationships are the brands that they gravitate towards.
The key to commerce and hospitality in 2017 is creating a unique bond with your consumer.
Here's how a digital signage system can increase customer engagement and make your brand stand out:
Heightens Brand Awareness and Memorability
In 2015, digital marketing experts claimed that we are exposed to as many as 4,000 - 10,000 ads each day. This means your message needs to stand out to be remembered.
When digital signage is placed strategically throughout your store, lobby or restaurant, consumers are consistently reminded of who you are in an eye-catching way. The screens can feed your consumers exactly what they want: sales, promotions, and relevant information.
Suddenly they are no longer stuck to staring at static walls or meaningless ads. They now have moving and captivating content to capture their attention as they balance their busy days.
The Honour Society is one client we worked with to implement digital signage that showcases menu updates, announcements and brand messages on five different screens to keep guests engaged and informed. A three-screen video wall was also installed and dedicated to playing branded videos.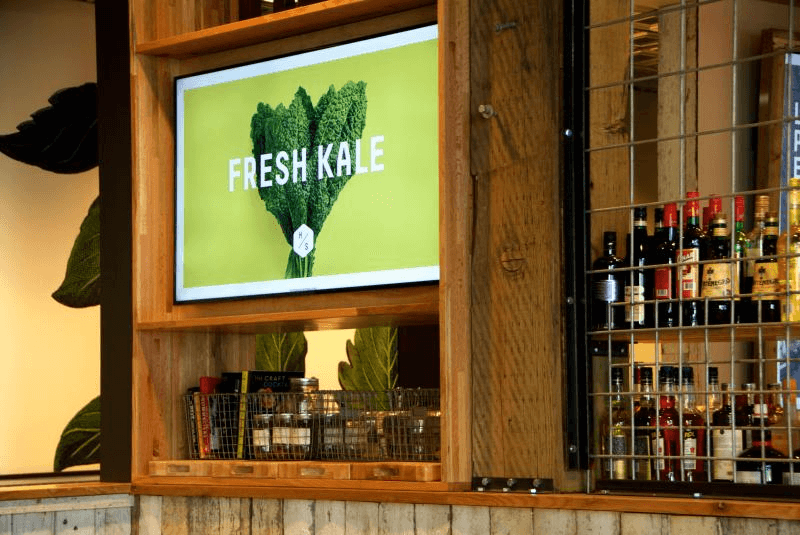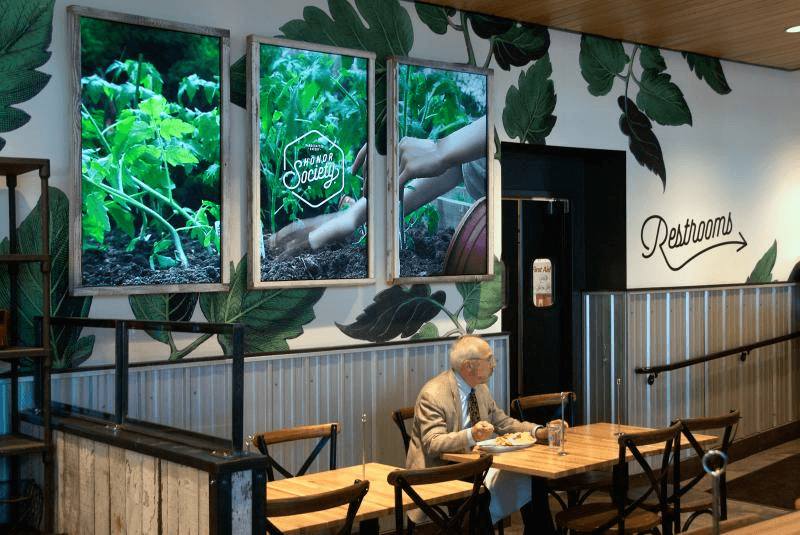 Digital signage leaves a lasting impression. Out of 70% of Americans who saw a video ad, 47% recall the specific advertisement within the video - that's more than 50% of people.
So, who is your consumer most likely to remember - the brand who had its menu items displayed on various screens throughout its restaurant, or the brand who had a generic print poster hanging on the wall?
I think we've already given you the answer to that question.
Creates a Customized and Unique Experience
Constant real-time content that is targeted, dynamic and ever-changing can increase customer satisfaction which may be the ultimate key to gaining their long-term loyalty.
Speaking to consumers rather than at them becomes a reality with touch screen and video content that is constantly active, as you are now able to move beyond generic content that consumers see over and over again.
We were able to create a customized and unique experience for The Honour Society consumers right when they walked inside with a visually engaging digital signage system that stayed true to the brand and its aesthetics.
The best part? 29.5% of consumers find digital menus influential for purchase of product.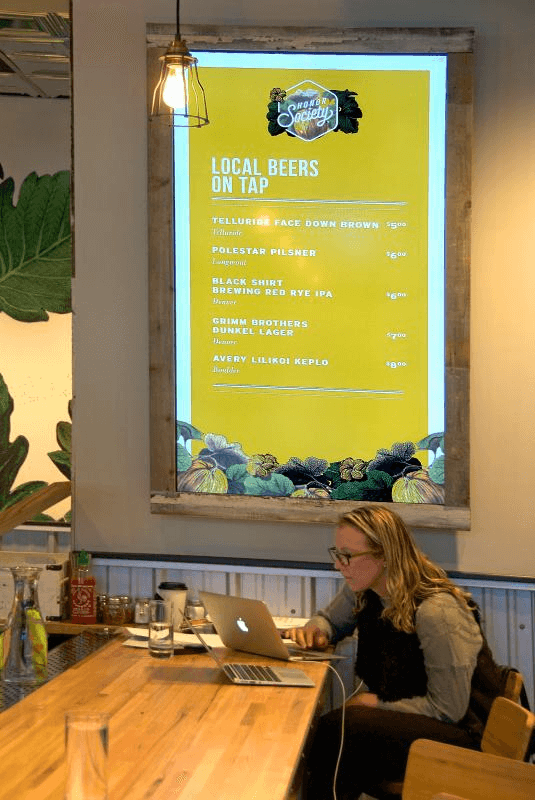 There is tangible proof that digital signage can foster a much better customer experience and actually increase your sales.
A company called Legends deployed interactive self-service kiosks that created a fresh, fun and personalized shopping experience during the NFL Super Bowl. The kiosks even shortened the usual long lines for purchasing merchandise.
The outcome? A record-breaking $4.6 million in sales.
Clearly, the unique and customized experience worked.
Imagine how your consumers will feel when they walk into your store and see it come alive with moving images and interactive screens. Your brand is immediately different than the others that they have become used to - now, make it a reality.
Connects Consumers to Social Media
Our society has become technology-driven. There are very few people in this day and age who aren't glued to their phones and constantly posting social media updates across a variety of platforms.
The consumer has gone digital, so why shouldn't your brand also go digital to engage them?
You can integrate your social media platforms into your digital signage system, and doing this can start a two-way conversation between your brand and your consumers.
Brands can create specific hashtags and even live-stream social media updates so that consumers can instantly see and react to the online engagement right in your store.
Displaying user-generated content can help foster a more intimate environment, and it can truly help your consumers connect to your brand, and displaying positive customer feedback and comments from the company's social media sites delivers social proof — testimonials that give people new to the brand the confidence they need to make a purchase.
Engaging your consumers doesn't have to be rocket science.
Book an online demo today to see how you can make your brand truly distinct and learn about the ROI that comes with a digital signage system.