IQ Business Solutions Digital Signage now available in Toronto!
Volante Systems a Toronto, Ontario based company is now a Digital Signage reseller and development partner of IQ Business Solutions Inc. This unique partnership allows IQ Business Solutions Inc. to deliver its industry leading Digital Sign System to Eastern Canada with a Local Ontario based service and support center!
With IQ Business Solutions Inc. Businesses in Canada can trust that they are dealing with a Canadian company with development offices based out of Edmonton, Calgary and now Toronto! This means fast service and quick turnaround time on Digital Signage Projects including custom Software Development.
IQ's Digital Signage System is designed to work in any industry for example: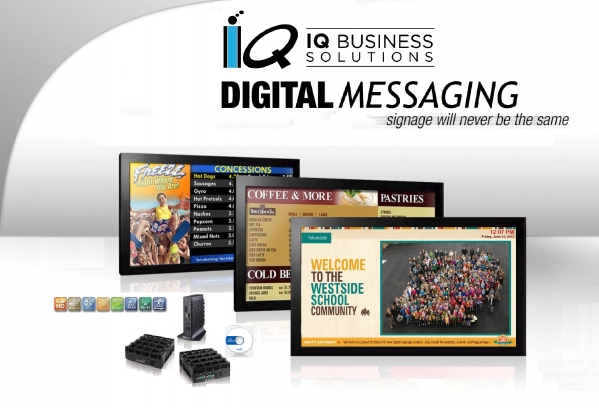 Hospitality/ Conference Centers
Energy, Oil & Gas
Healthcare
Religious/Place of Worship
Corporate Offices
Automotive
To learn how our Digital Signage System can work in your environment, contact us today.
Toronto: 416-988-6333
Calgary: 403-921-1033
Edmonton: 780-701-1941
Toll Free: 1-866-621-0516